You are Watching Sands of Iwo Jima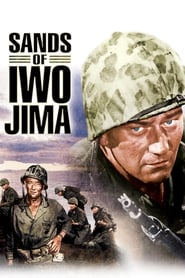 ( 1080p HD Quality )
Sands of Iwo Jima (1949)
Storyline:
The relationship between Sergeant Stryker and a group of rebellious recruits is made difficult by the Sergeant's tough training tactics. At Tarawa, the leathernecks have a chance to see Stryker in action, and begin to appreciate him.
Release Date: 1949-12-14
Duration: 100 min
Tagline: A Great Human Story... Makes A Mighty Motion Picture!!!
Quality: HD
Views: 574